by Albert Lombarte
May 11, 2021
2 min read
Today, together with the Linux Foundation, we are announcing that the KrakenD framework, our core engine, has been donated to the Linux Foundation and is now the "Lura Project."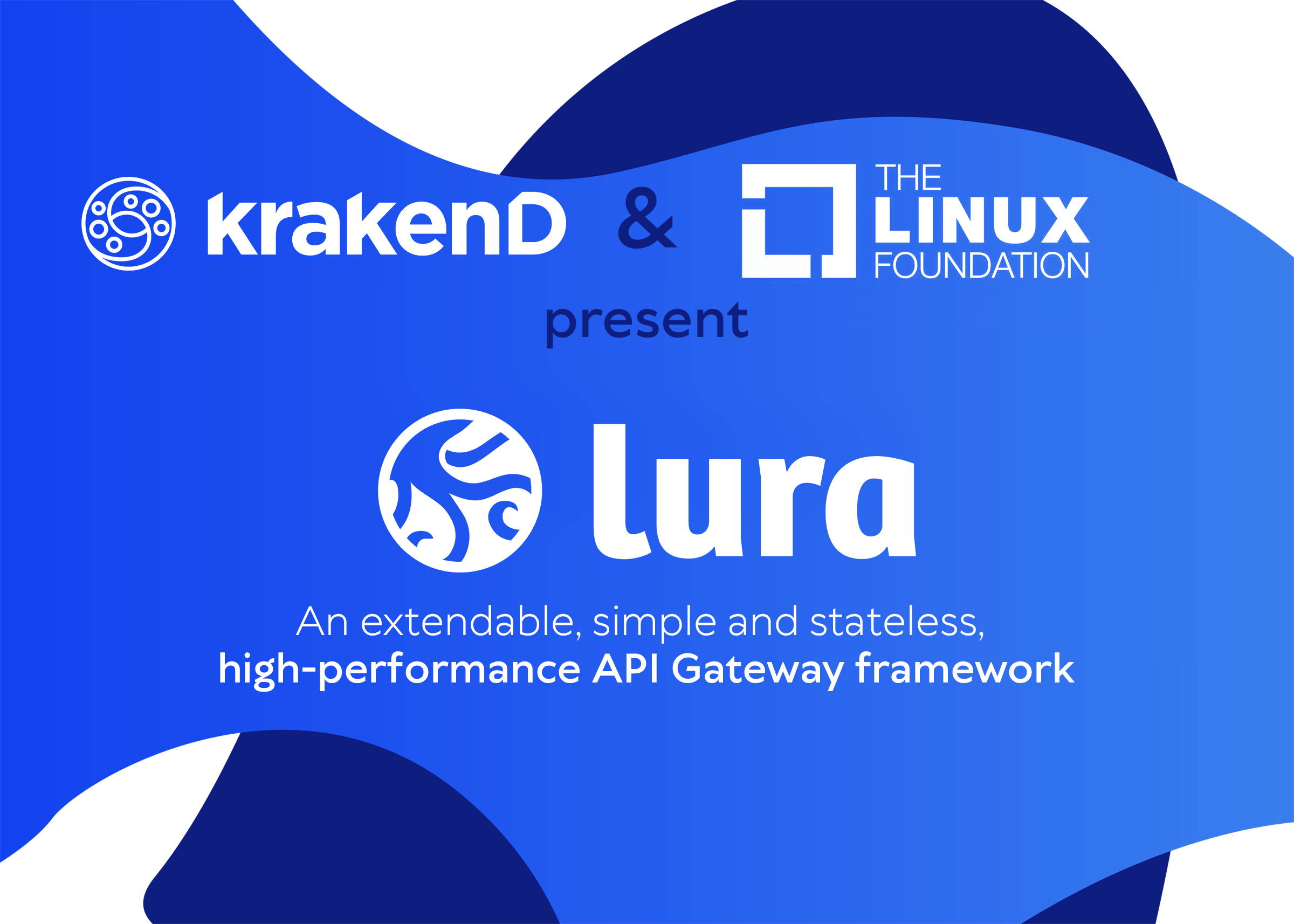 The Lura Project's mission is to offer an extendable, simple, and stateless high-performance API Gateway framework designed for cloud-native and on-prem setups. Rather than solving a specific use case, Lura provides a library of components, a framework for assembling them into custom API gateway systems like a Lego set.
Two very well-known API gateway implementations of the Lura engine are the KrakenD Community and Enterprise editions. We will incorporate Lura as the new engine on KrakenD 2.0 (coming soon, stay tuned!).
KrakenD API Gateway will continue with no changes needed for its Community (FOSS) and Enterprise editions, and no action is necessary to take if you are using our assembled products.
So, what is different now? The way we are running the project from now on. The KrakenD team is the initial Technical Steering Committee, responsible for all the open-source project's technical oversight, but with an open governance model bringing engineers to improve the framework.
KrakenD framework becomes the Lura Project and gets home at Linux Foundation, where it will be the only enterprise-grade API Gateway hosted in a neutral, open forum.
Visit the Lura Project.
One more thing! Last week, we were celebrating that we had reached 1 million online KrakenD servers in a month, but today the numer rises to 1.8M!! A milestone we set that arrived quicker than expected. Joining the Linux Foundation provides us the necessary open governance structure to support Lura Project's massive growth.