Built for performance
KrakenD has been built with performance as the final goal (and obsession). We are super proud of the speed we are delivering and we haven't find a similar product that beat us in the market.
With a single box you can support a huge amount of traffic. It's so fast that we needed to implement rate limits to give your backend a breathe!
See the benchmarks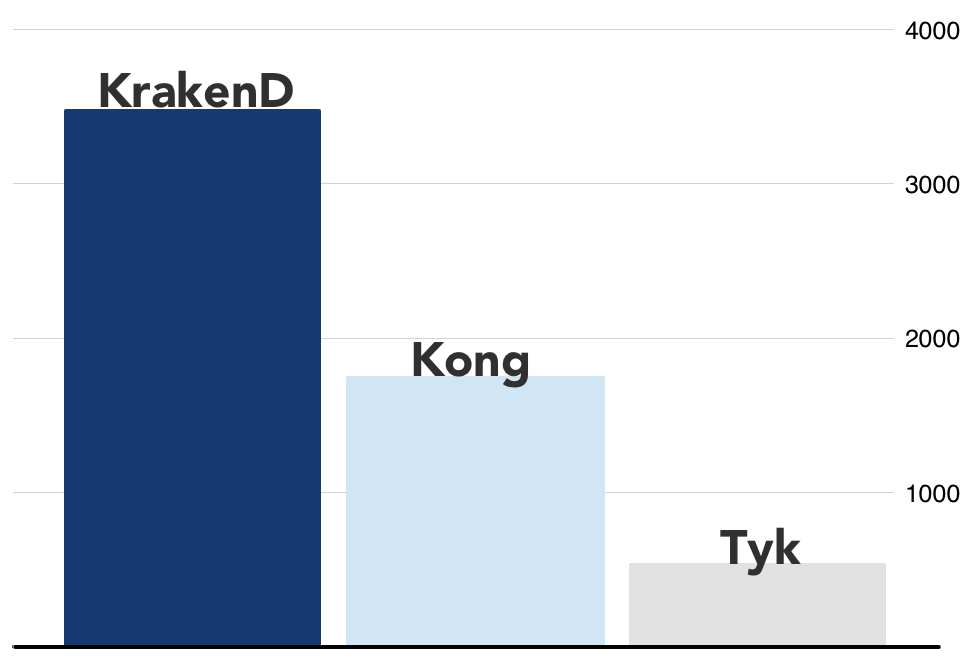 KrakenD vs other products in the market. Requests per second in equal conditions. See benchmarks